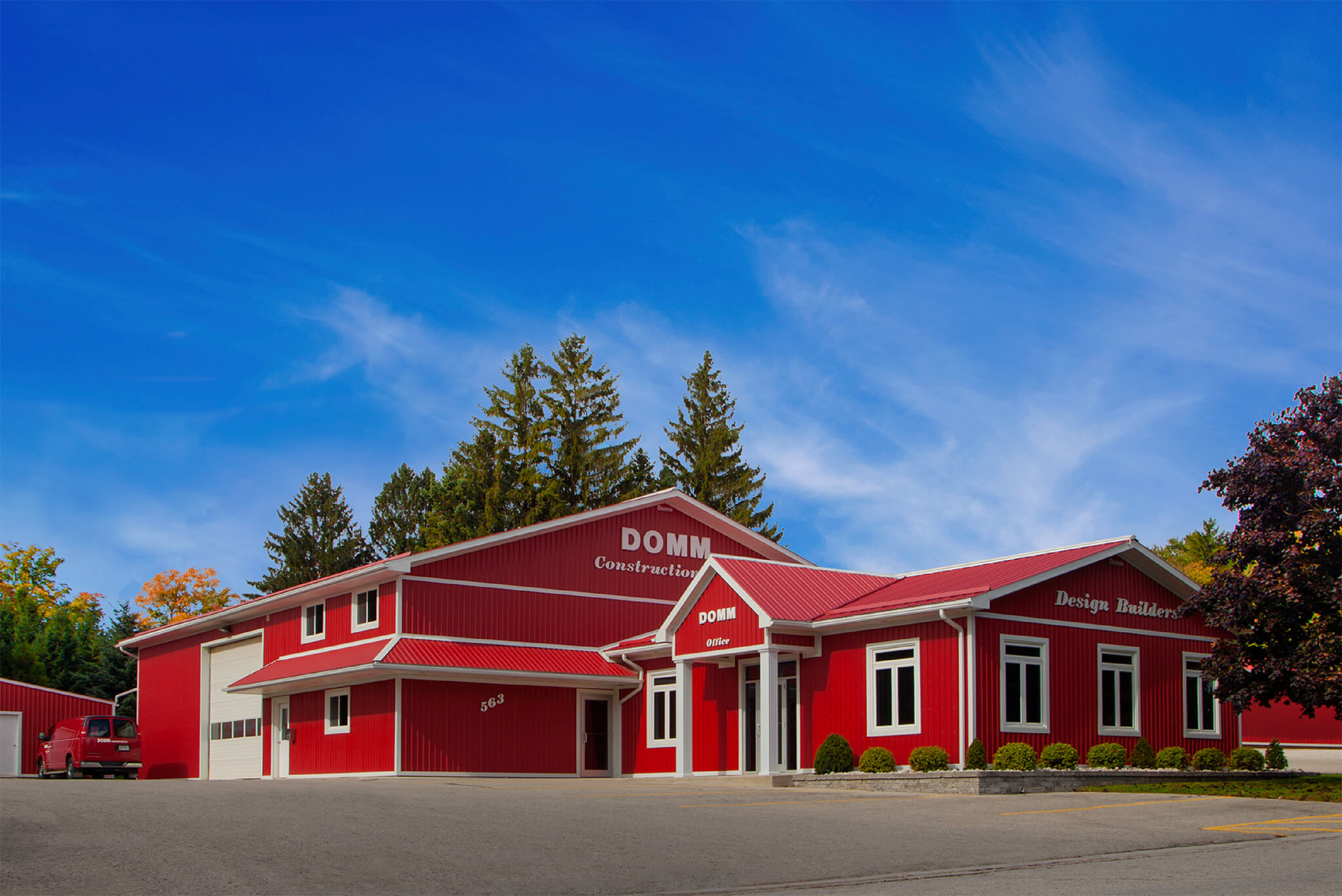 DOMM well built
.
Builders With A Personal Touch And An Eye For Detail.
View Our Projects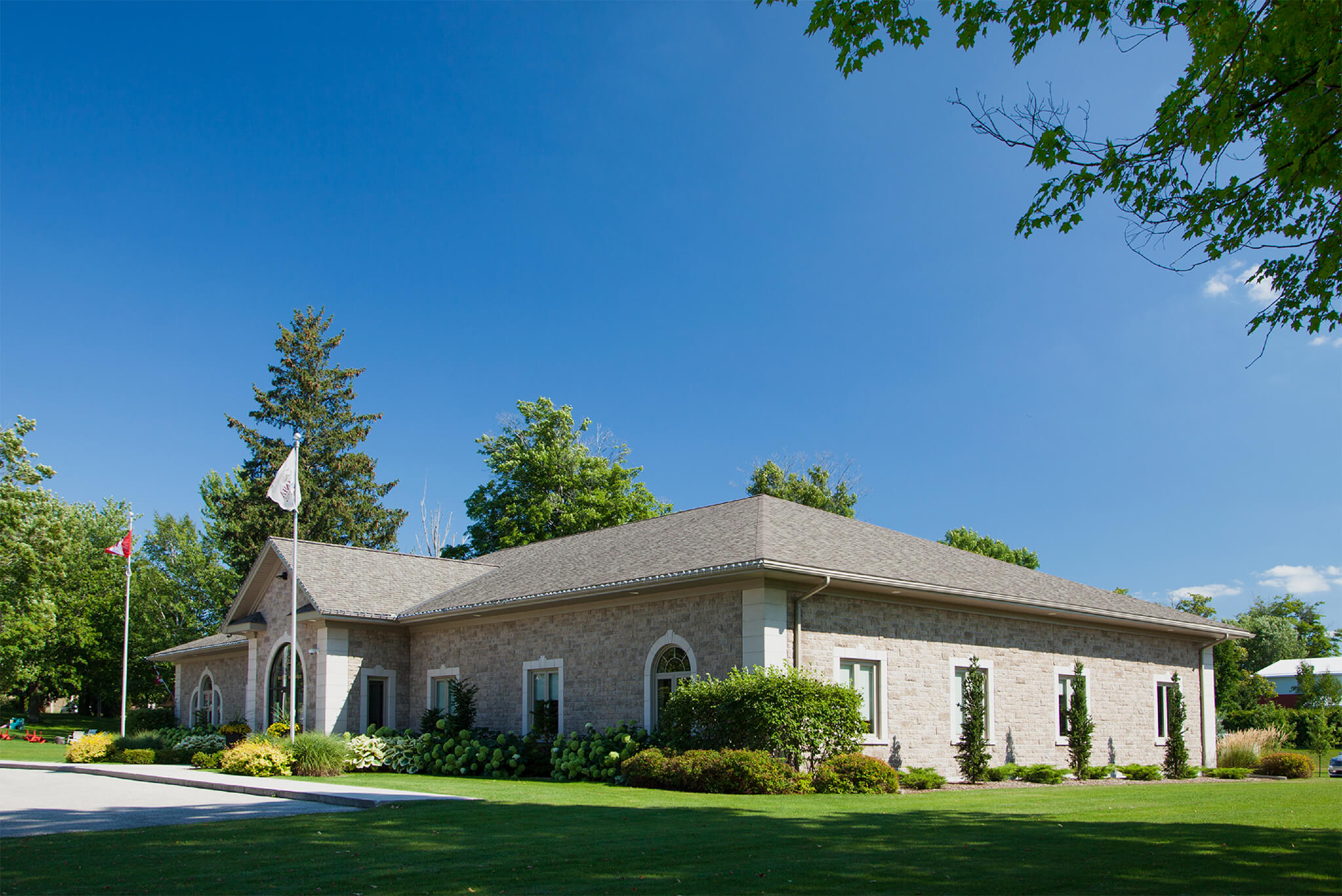 DOMM Well Built
.
Builders With A Personal Touch And An Eye For Detail.
View Our Projects
Design
.

Build

.

Builders With A Personal Touch And An Eye For Detail

View Our Projects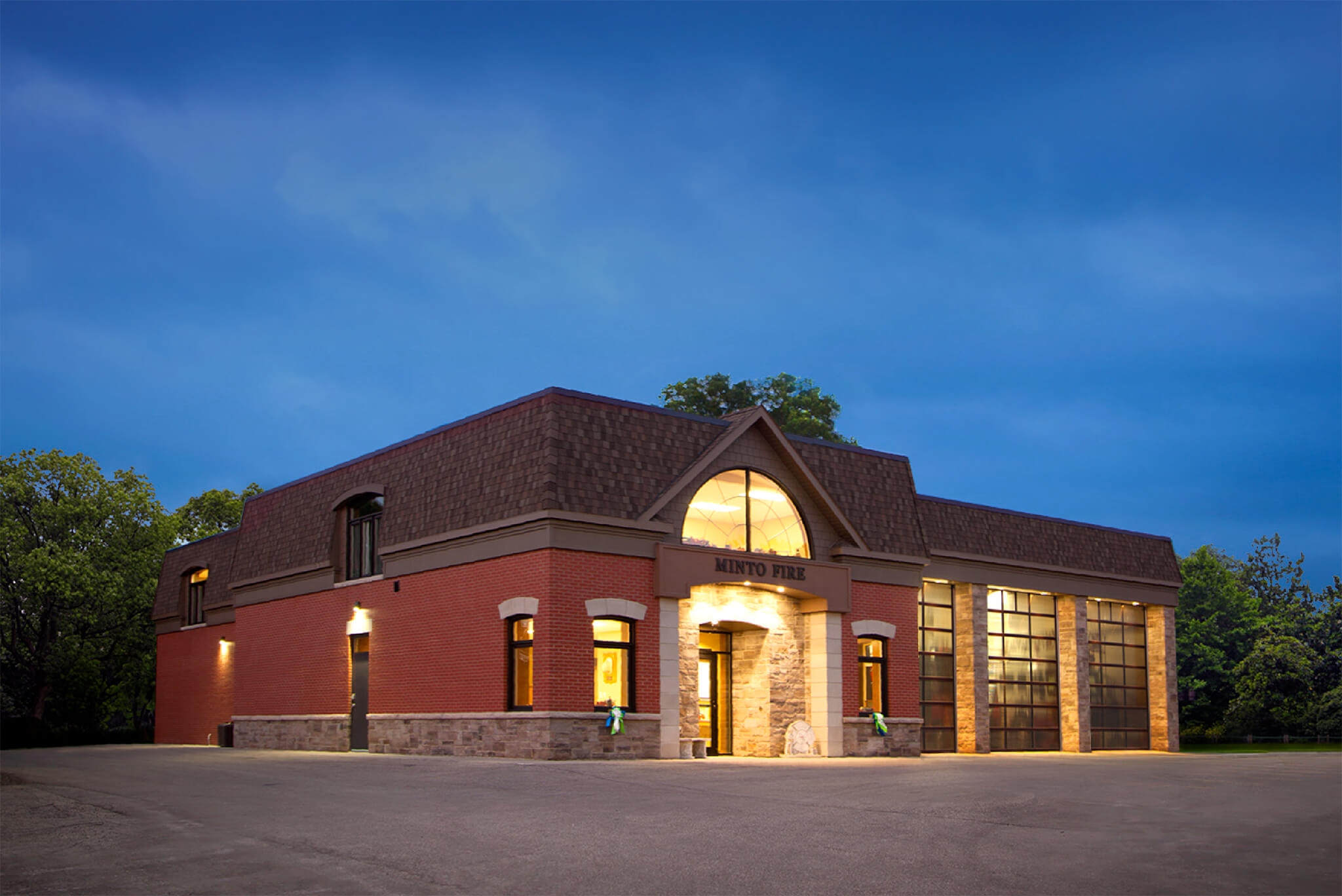 Design
.

Build

.

Builders With A Personal Touch And An Eye For Detail

View Our Projects


Scroll down to learn more

35+ Years of Expertise & Excellence
For more than 35 years, Domm Construction has been uniquely positioned to manage municipal, commercial, agricultural and residential construction throughout Ontario's Bruce-Huron-Grey region and surrounding areas.
We're a company defined by our team's commitment to superior quality construction, attention to detail and an honest, transparent approach to business relationships. This ensures the long-term durability of your finished project—and, even better, the durability of business relationships.
Jake and the entire team at Domm built our dealership under a strict deadline and during COVID. They were able to meet the deadline and the building is fantastic! Thanks to everyone at Domm for a job well done.
Lakeside Chevrolet
Kincardine, ON
Domm Construction was selected as the general contractor for the Ambulance Entrance addition at the Durham Site. The Domm's team was able to stay on budget and schedule. We truly appreciate their hard work and expertise
Durham Medical Clinic
Durham, ON
Domm Construction made our dream home a reality, right from the drawings to the final construction.
Everyone on the job site was willing to lend a hand, provide feedback and make our experience as good as it could be.
Dan and Jaqui Morley
Goderich, ON
Domm Construction built our retirement lakefront custom home and shed. If we could sum up our satisfaction with just one word, it is Integrity. It runs through every vein of the company and sub trades. It is the Wow Factor. Our foreman was amazing, meeting all of our expectations!
Paul and Sandra Gateman
Kincardine, ON
We have done three major builds with Domm Construction. We return to Domm each time for their quality workmanship.
Tim and Ann-Margaret Droog
Harriston, ON
We appreciate Domm Construction for their prompt service, courteous employees and keeping their commitment!
Jim and Leona Irwin
Markdale, ON
Domm Construction built our shed/workshop which then led to our beautiful home and later our lakehouse. In all of these builds, Domm's expertise, guidance and knowledge along with their top-notch crews resulted in superb workmanship. We couldn't be more pleased!
Gord and Ellen Shaw
Flesherton, ON
Domm Construction built our dream home. Their staff—everyone who was involved in the project—was professional and courteous! If it was important to us, it was important to them. Attention to detail, for all the trades involved, was evident in our finished home. A custom built home by Domm is exactly that, a home built to suit the customer! Thank You to the Domm family and their fabulous team!
Sherry and Herb Cowen
Mount Forest, ON
Domm. Building Confidence
Incorporated in 1985
Contract Bondability
Guaranteed Workmanship
Ten Million Liability and Builders Risk Insurance Coverages
References and Referrals Available
Itemized Work Description for all Quotes


Featured Work
Follow Us
This error message is only visible to WordPress admins
Error: Invalid Feed ID.